Thank You For Downloading PDF2XL CLI
Your download of PDF2XL CLI should automatically start within seconds. If it doesn't, click here to restart the download.
Before you start using PDF2XL CLI, we recommend that you watch our short PDF2XL introduction video.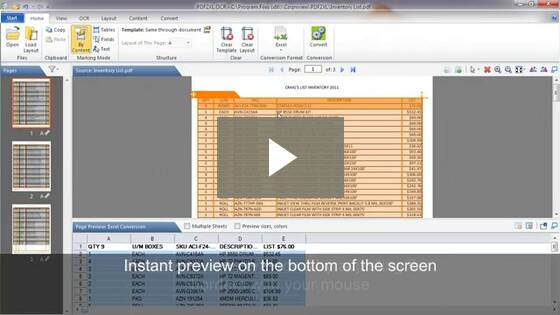 How To Uninstall PDF2XL
In case you need to uninstall PDF2XL, follow these simple steps:
Step 1: Go to Start -> Control Panel -> Click on Programs And Features
Step 2: Choose from the list PDF2XL (Version – Basic/OCR/Enterprise/CLI)
Step 3: Click the Uninstall button and follow the instructions on screen.
Take their word for it:
"I've tested PDF2XL and it is an order of magnitude more capable than all competing products…" -Jeff Melvaine, Australia