Posted by Lior Weinstein on Thursday, August 29th, 2013
Tennis was invented as far back as the 12th century, but the modern game as we know it came to be in the mid-19th century. With close to 150 years of gameplay, tennis has a rich history, which is truly exemplified in the yearly tournament at the US Open, the tournament that has been held more than […]
Posted by Lior Weinstein on Wednesday, July 24th, 2013
Whether its tax season, time for annual reports or a surprise audit, PDF2XL has made accounting as simple as can be, by letting accountants and other tax professionals extract data from PDF and scanned documents. Here are just a few reasons why PDF2XL makes tax season a breeze: Extract Necessary Information from Receipts, Invoices and […]
Posted by nitzan on Wednesday, July 10th, 2013
Creative Commons is something I now believe all bloggers should know about. While I heard about Creative Commons a while ago it was only after talking to Yoav the other day it struck me how ideal for web content creators, and bloggers in particular, their license idea really is. What is a Creative Commons License? […]
Posted by nitzan on Monday, July 8th, 2013
In the previous article I showed how you can measure visitor value and engagement using Excel. Now I would like to show you how you can identify your best, most profitable customers, also using Excel. Now immediately you might think it is obvious who your most profitable customer is. Isn't it the one who spends […]
Posted by nitzan on Thursday, July 4th, 2013
Do you know how much each visitor to your website is worth? If you buy advertising, do you know how much money you can spend and still break even? Do you know the long term value of your visitors? We all want as many visitors as possible to our websites, it almost seems like crazy […]
Posted by Lior Weinstein on Tuesday, May 28th, 2013
This is National Hurricane Preparedness Week. We've all seen the devastation caused by natural disasters such as hurricanes, tornadoes or other tropical storms. Some of you live in areas where you expect nature to become violent, but those of us in other areas are often taken by surprise. We should all be prepared in the […]
Posted by Lior Weinstein on Monday, May 27th, 2013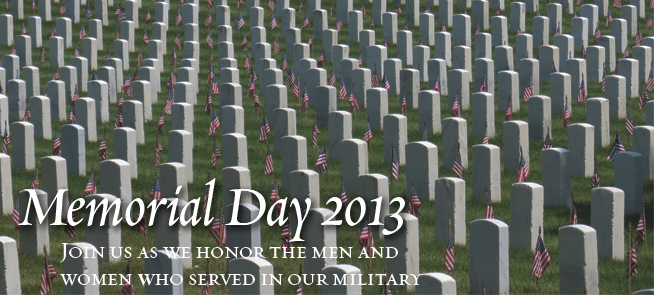 On this Memorial Day we pay tribute to the men and women who gave their lives so that the rest of us could be spending the day with our families and friends. We can't forget these heroes. We have those who chronicle historical events for keeping the past fresh in our mind. You can do […]
Posted by Lior Weinstein on Tuesday, May 21st, 2013
Today is National Endangered Species Day. Bird watchers and other lovers of nature know that what you don't see is as important as what you do. By documenting sightings of endangered animals and keeping track by using an Excel spreadsheet, we can raise awareness and help bring change.
Posted by nitzan on Saturday, May 11th, 2013
How do you know if your Twitter activity is paying off? An obvious return on investment is more people reading your tweets and as a consequence checking out your website. This certainly does work, but apart from a gut feel that you are gaining visibility, how do you know exactly what you are doing is […]
Posted by Lior Weinstein on Wednesday, May 1st, 2013
May is International Internal Audit Awareness Month. Internal auditors have a difficult job to do. It can be made easier by Excel, but the work of an internal auditor can be made even easier with a PDF to Excel converter.